WELCOME TO Michal's HHH Inc.
Quality Work at a Fair Price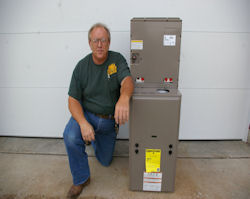 Tax credits may be available at 10% of the installed cost (up to a $500 limit) until 2014 (for existing homes only).
Air conditioning and heating systems are designed for the comfort of people. These systems are generally taken for granted until something goes wrong. You'll shop around for the best price, but keep in mind the best price doesn't always mean the best service or installation. You need a quality contractor who is honest, skilled and qualified to do the job. You need Michael's HHH. We take pride in only providing the best brand name units on the market today.
For more information or to receive a free estimate, give us a call today.
24/7 emergency service available
Caribe
Century
Reznor
Roberts Gordon
Titan
Contact

T: (763) 434-9186